Breeding for excellence
in temperament, structure, type and sound genetic health
MASCA HALL OF FAME KENNEL #4
Hall Of Fame Dam #5: Ch Casadey S'mplelife Starvalley
Hall Of Fame XDam #2: Ch Casadey S'mplelife Starvalley
Ridgestar News
Our boy, Atom, is retiring from our breeding program. He is 5 years old, born 1-26-17. A red tri, Atom weighs 42# & is 20″ tall. He is active, never met a stranger, sweet & affectionate.
Atom is looking for an active environment, with room to run. He enjoys chasing a ball AND bringing it back to you! He likes to hike, run & has done some agility. He is up for any fun activity, but really enjoys companionship & one-on-one time.
Please call Mona at (360) 303-8787 for more information.
Ditto x Atom & Billie x Chili


Our M is 15 years old. Folks meet her and are surprised by that. She eats Life's Abundance All Life Stages kibble. M also takes the supplement 'Agility'. She shows no signs of arthritis and loves to run and chase a ball everyday.
For more information and to learn more about the Healthy Pet Challenge, click here!
* * *   Ridgestar Achievements   * * *
Ridgestars Salute to Independence
CGC ,RON, ASN, AJN, ATN, RATN, CGC, Certified Pet Partner
Indie is the loving companion of owner/handler Darla Gentry. Before moving to Panama with Darla in 2013, Indie had done many training classes, and received his Therapy Dog Certification through Pet Partners(Delta Dog). After moving to Panama, Indie and Darla have been able to return to two MASCA National Specialty shows, 2014 and 2016.
At the 2014 MASCA Nationals, with no prior actual show experience, Indie was  High in Trial Rally Obedience dog, High in Trial Agility Dog, qualified for his Herding Instinct certification, 3 winner's dog- altered, 1 reserve winner's dog – altered, 3 Best of Winners-altered, 1 Best opposite sex  – altered and a 3rd place in the Extreme Aussie Games.
In 2016 Indie and Darla returned to the MASCA Nationals again, where Indie was High in Trial in Rally, Obedience, Acrobatics, and 4th place in the Extreme Aussie Games.
This year, while on a family winter vacation, Indie was introduced to Barn Hunt, and he loved it. With only two lessons under his fur, he was able to qualify for his RATN, and has two legs towards his open title as well. His fastest time so far in Barn Hunt is 26 seconds! He also learned flyball on his vacation, and really enjoyed that, too.
Indie has an 'I can do it' attitude about everything he is introduced to. He is probably one of the most even-tempered dogs around, and most importantly, Darla's best buddy.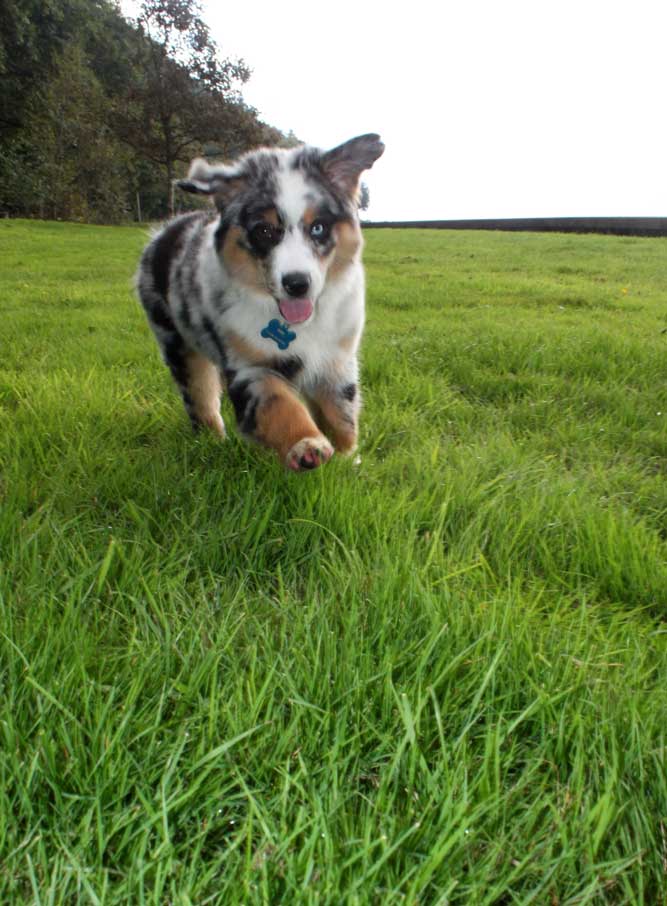 MASCA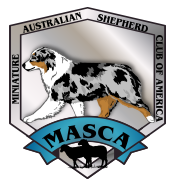 Through MASCA, the parent club and registry for the Australian Shepherd of the miniature variety, the mini Aussie remains a size variety of the Australian Shepherd, with a continuous gene pool. The dogs will NOT become a separate breed, UNLIKE the AKC Miniature American Shepherd. Dog owners and future owners concerned with maintaining Australian Shepherd heritage, instinct, temperament and type in a mini Aussie, are invited to contact MASCA for additional information about the club and its goals.
A MASCA mini Aussie:
Is not registered with the AKC as a breed other than an Australian Shepherd
Is not the same as the AKC/FSS Miniature American Shepherd
Is the true Aussie of the miniature variety
Will always be an Aussie
MASCA is NOT seeking recognition as a Miniature American Shepherd with AKC/FSS.
MASCA will protect the integrity of the MASCA registry and continue to register Australian Shepherds of the miniature variety. We are true to the heritage of our dogs.
LIFE'S ABUNDANCE
DOG FOOD


Order Now
PUPPIES
We maintain a waiting list and invite your inquiries. You are welcome to fill out our Puppy Application.

Adult Dogs
From time to time I retire dogs from my breeding program. Each of them is special in their own way and would LOVE to be the center of attention with folks who have the time for a canine companion. If you are interested in availability, please contact Mona Cooper at 360.303.8787 or info@ridgestaraussies.com.
CONTACT US
Mona & Charlie Cooper
Bellingham, WA
(360) 303.8787
info@ridgestaraussies.com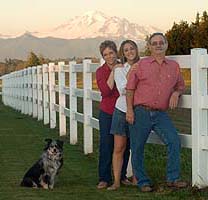 Our Philosophy
Our belief at Ridgestar is that producing excellence in a puppy begins with careful consideration...
Learn More

»
Puppies!
Every litter born at Ridgestar is home-raised and loved.
Learn More

»
Puppy Application
It is our goal to place each puppy in the best home possible. To do that, we need to get to know you.
Learn More

»
© 2021 Ridgestar Aussies